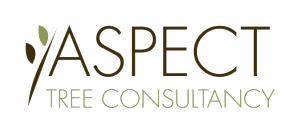 Aspect Tree Consultancy is a dynamic and well-respected arboricultural consultancy practice based in South Dartmoor, Devon, with a varied client base to whom we provide a wide range of arboricultural services. We have a high level of technical and professional ability and, as an independent organisation without ties to any arboricultural contractors, are able to offer our clients truly impartial advice.
The Position:
Due to our continuing development, we currently have a vacancy for an additional Consultant to join our friendly team. The successful applicant will provide specialist arboricultural advice to a range of clients, including developers, architects, planning consultants and landowners.
Primary duties include the following:
–Undertake tree surveys, including the categorisation of trees according to quality and condition and assessment of impacts arising from layout design. Produce Tree Constraints Plans and provide design advice in relation to tree removal and retention, in accordance with BS5837:2012, including Arboricultural Method Statements and Arboricultural Impacts Assessments
–Provide detailed advice and assessment in relation to impacts arising from development layout design, for a variety of complexities.
–Undertake arboricultural inspections and tree risk assessments and produce written reports relating to tree safety and risk management.
–Liaise with a range of clients relating to tree management and produce tree risk management policies for large landowners
–Provide advice relating to protected tree legislation, including preparation of written objections to TPOs and representation of clients at committees and appeals.
–Produce Woodland Management Plans
Key skills:
–Have a high level of arboricultural knowledge and the planning process, including BS5837:2012
–The ability to effectively convey information, both verbally and in writing and be conversant with current arboricultural practice.
–Experience of undertaking Tree Risk Assessments assessments for development purposes, and of undertaking visual tree assessments in a range of scenarios.
Benefits
If you are successful you will not only have the opportunity to work in an Industry leading and forward-thinking consultancy practise, but we also provide;
–A competitive salary, dependant on skills and experience.
–Generous holiday entitlement
–Professional membership
–Structured development and investment in training
–Car allowance
If you would like an informal chat in the first instance, please call Dominic Scanlon on 01364 644822.
Please phone or email for an application form to info@fresh-aspect.com
Closing date: 28th February 2019.